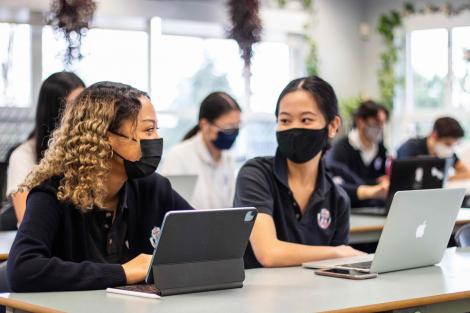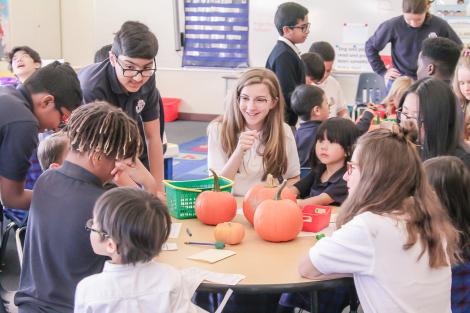 Knowledge comes from an academic environment where students are challenged to work hard toward a standard of excellence in order to reach their fullest potential
Because they're so full of young people, many schools have an energetic environment. But here at Pacific Academy, that's doubly true. As soon as you set foot on campus, you can tell you've arrived someplace special. Students and staff alike exude an optimism and outgoingness that's rooted in a Christian worldview that makes the smiles on everyone's faces that much more real and genuine.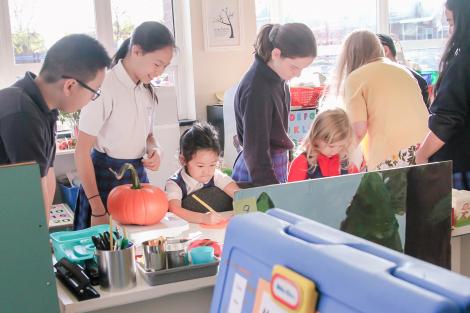 Thank you very much for your interest in Pacific Academy. We welcome inquiries and applications from everyone who is considering possibly becoming a part of our student body.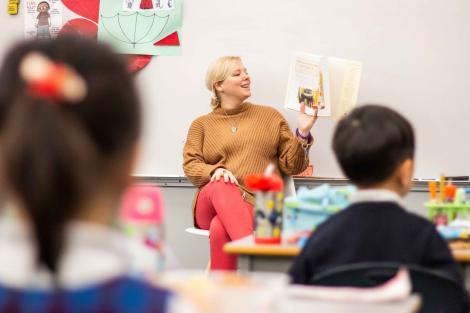 Committed, Christian leadership is what has set Pacific Academy apart since it was first founded. Indeed, Ray Sutton, who was Headmaster from 1986-2005 established that philosophy early on and it's still very much ascribed to today by Colleen Drisner, Head of School as well as the entire staff, Board and Leadership Team.
Keep in touch with former grads. And learn what others have gone on to do. As Pacific Academy continues to grow and mature since we opened our doors back in 1985, so too has the body of former graduates who've been a part of our family over the years.
We believe that as Christians, we can talk about "loving our neighbor" and "fulfilling the great commission" as much as we like, but until we do it, it does nothing for others or ourselves. That's why we make service and outreach a part of the lives of every student - from junior kindergarten